Quality & Distinction
Made in the USA: Our handcrafted designs are Patriotic in nature and lend an Americana theme to your home.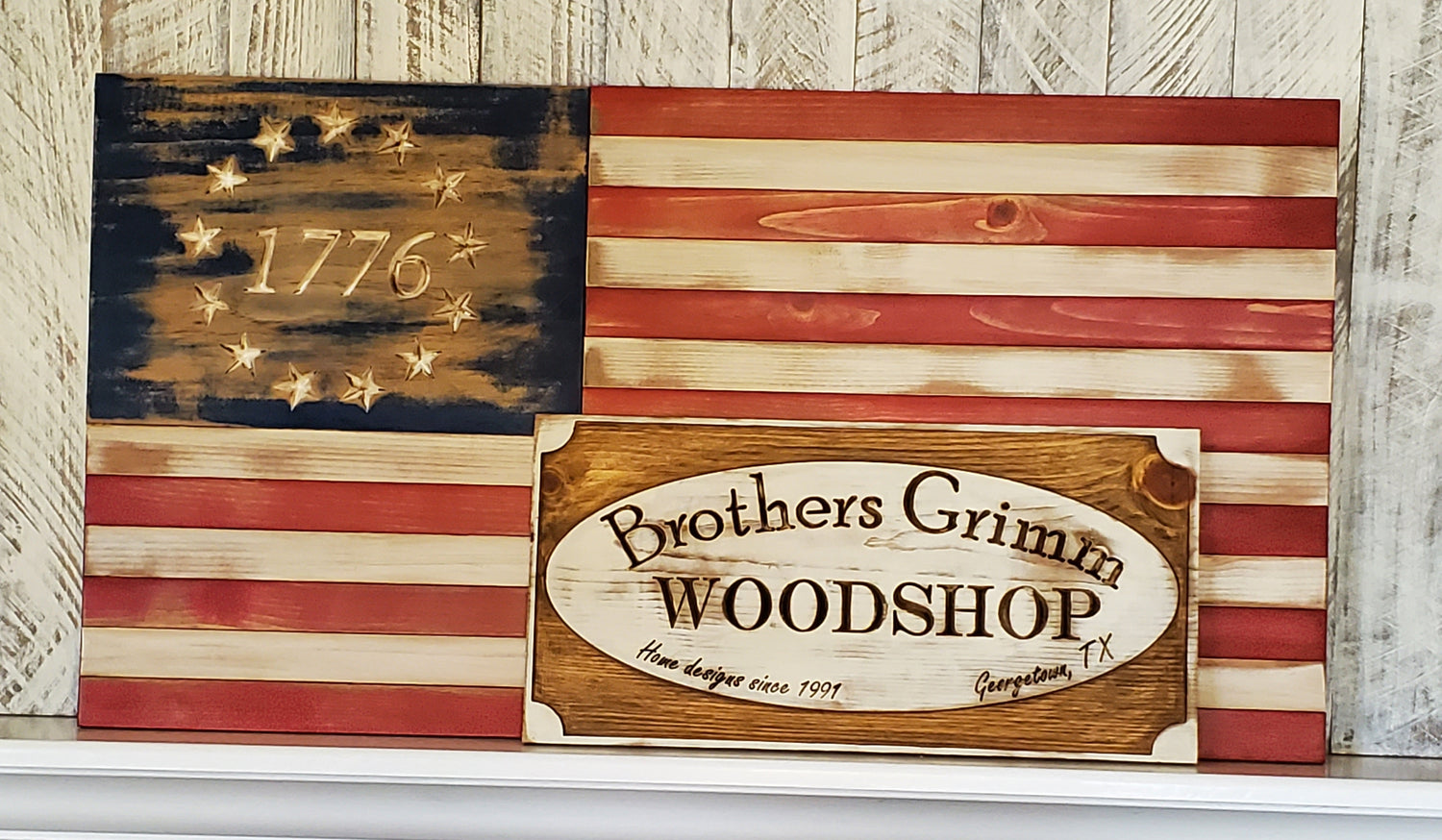 Welcome to Brothers Grimm
Our goal is to provide quality, hand-made and enduring products for your home or workplace. Customization is the key so keep in mind as you view the images that YOU can reimagine these with YOUR logo, branding or motto as desired. 
We are a bible believing workshop whose goal is to share love for God in Jesus Christ, love for Country and love for Community.
Learn More
"Then they remembered that God was their rock, And the Most High God their Redeemer." Psalm 78:35